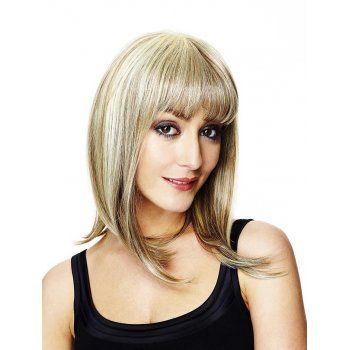 HC Tongable Aimee
Hair Couture Tongable Premium Synthetic Wigs are made of 100% fibre with soft net wig cap. This hair is the ultimate premium synthetic hair with the added benefit of heat styling up to 200c. The hair is blend of high quality synthetic fibres giving a soft, human hair appearance. All styles are made using a soft net cap giving a natural and realistic finish that fits perfectly without irritation or itchiness.
Style:- Shoulder length bob with fringe
Length:- 13" - 15"
Fringe Length:- 4" - 5"
Weight:- 130g - 134g
Reviews